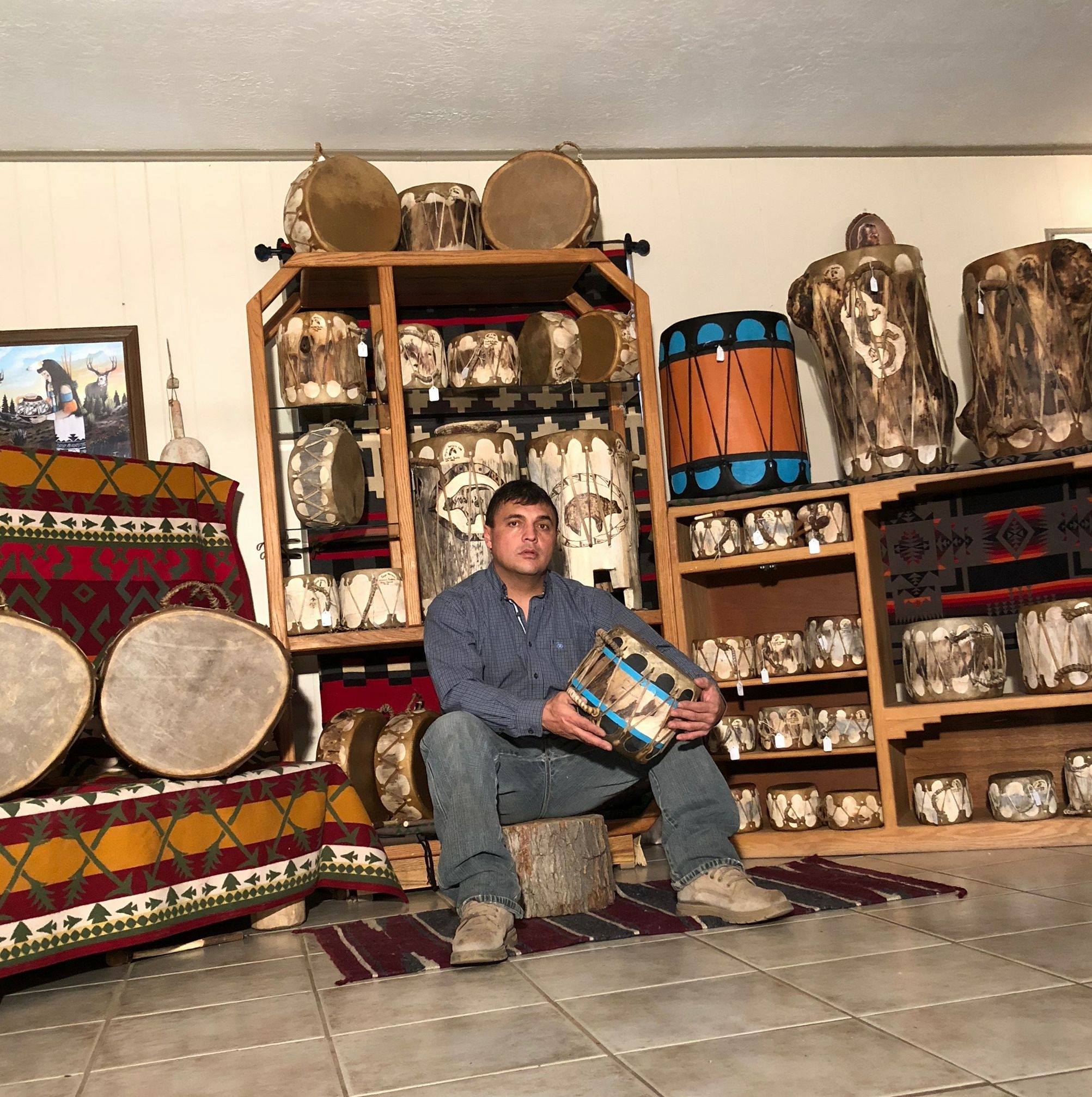 Born in Albuquerque, New Mexico and raised on the Cochiti Pueblo reservation, Gilbert "Eagle" Herrera has 35 years of drum making experience. The fourth generation drum maker learned the art process from his father, Redbird.
In the eighth grade Eagle strung his first drum independently while Redbird was busy at the Santa Fe Indian Market and the rest is history.
Eagle is traditional and sensitive to the tradition carried on by the elders of the tribe. Walking in two worlds, there is the constant struggle to seek balance in the drum maker's life.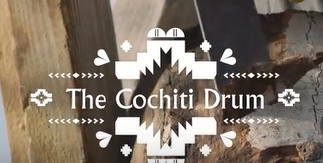 Eagle talks drummaking and philosophy
Center for Shamanic Education and Exchange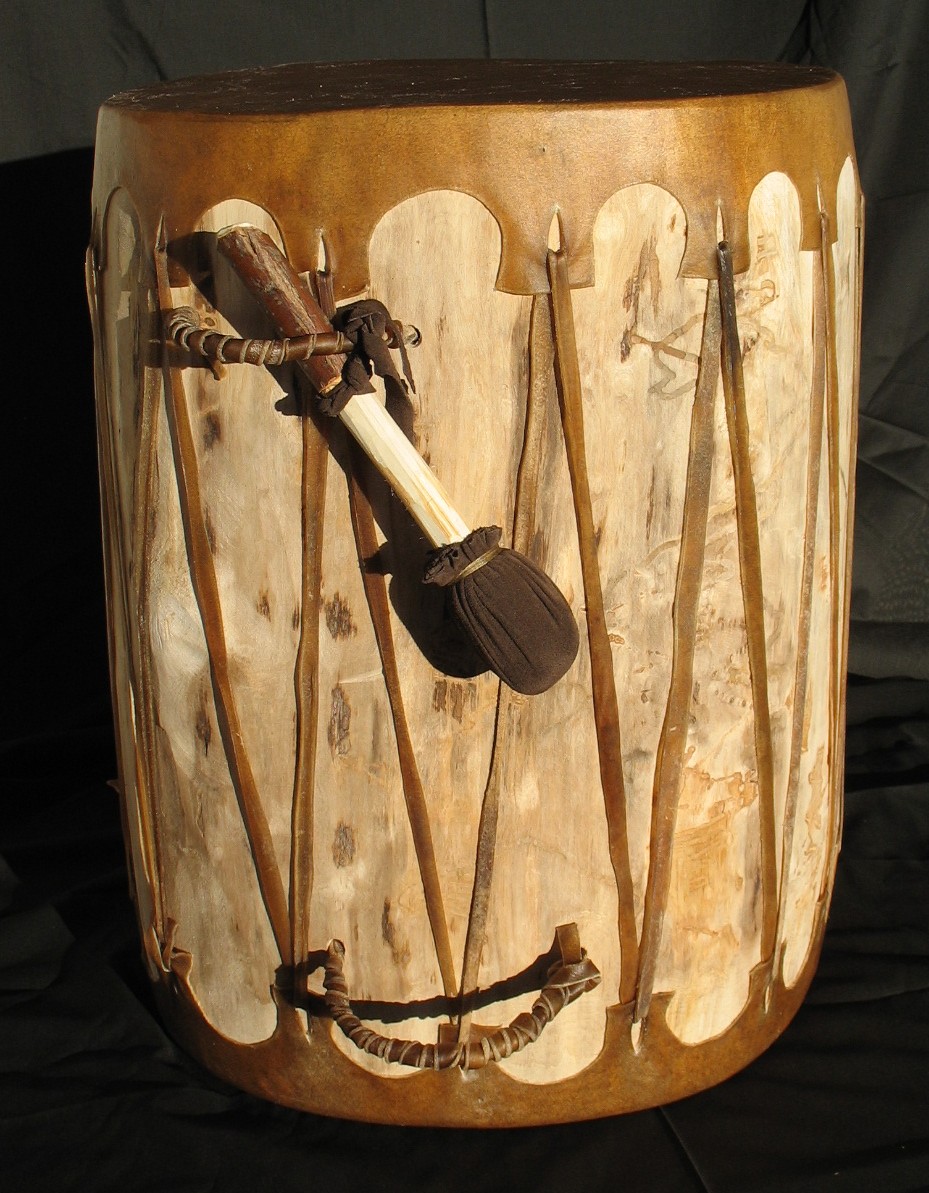 With the continuous rotation of the traditional seasonal calendar Eagle seeks participation in tribal activities as much as his job will permit.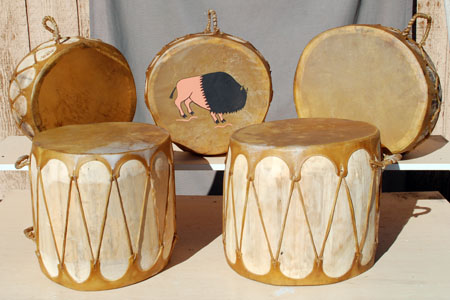 Eagle has ambitions to take the genre of drum art to the next level.
His dream is becoming one of the world's best at drum art is the seed of his motivation.
The careful selection of Aspen trees in the Jemez Mountains above 9,000 feet enables the artist to leave the urban hustle and bustle life to spend time with the ancestors and animals.
Eagle can be reached for custom, hand-made drums and other drum art at gilbertherrera4472@gmail.com or at 505-876-0459.

Click here for more photos on the drummaking process

Click here for 2020 drummaking photos

Copyright © 2007-2022, Eagle Drums, All rights reserved.
All photos (except where noted) used by permission Copyright © 2022, Bob Mutascio, All rights reserved.
All photos noted as Eagle's used by permission Copyright © 2022, Eagle Drums, All rights reserved.
Designed/Hosted by Tree of Knowledge